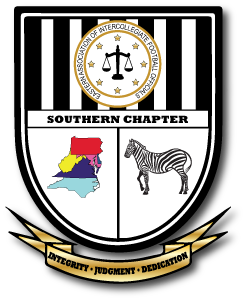 The Southern Chapter of the Eastern Association of Intercollegiate Football Officials (EAIFO) consists of college football officials from Maryland, Virginia, North Carolina, West Virginia, the District of Columbia, Southern Pennsylvania, and Delaware south of, and including, Dover.
The Chapter officiates games for the Eastern College Athletic Conference, Colonial Athletic Association, Patriot League, Ivy League, Northeast Conference, Pennsylvania State Athletic Conference, Middle Atlantic Conference, New Jersey Athletic Conference, the National Club Football Association and Louisburg College.
Chapter members have advanced to leagues such as the AAC (formerly the Big East), ACC, Conference USA, the Big 12, and the NFL.